Police Raid 44 Trevanie Avenue, Quinton
News: March 14, 2014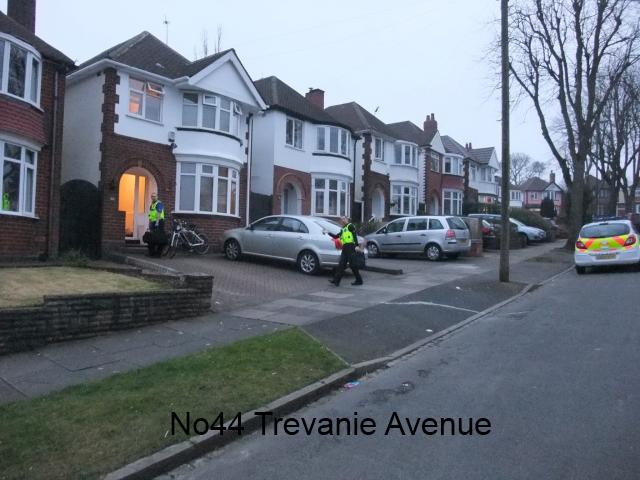 Police made an unexpected visit to a rented property in a leafy suburban street. The police raid at 44 Trevanie Avenue, Quinton, Birmingham B32 1EX took place on the afternoon of the Friday, 14th of March, taking Vietnamese men into custody and seizing a large quantity of Cannabis. The men were charged with drug offences on Saturday have been remanded in custody until 23rd of June 2014 for trial at Crown court.
Subsequently the three men were found guilty and imprisoned.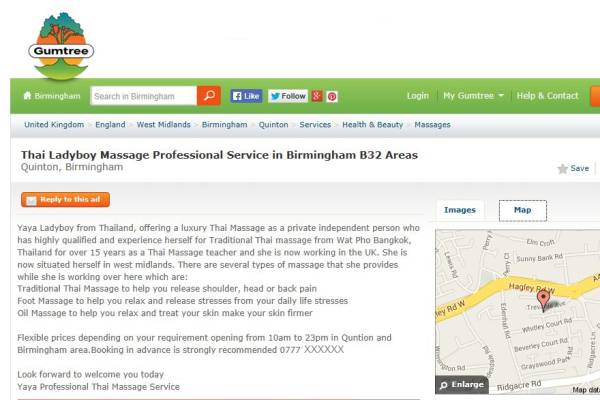 Police had failed to act on neighbour's reports of the property being used as a massage parlour (wink wink - brothel) in January 2014 despite advertisements on Gumtree being brought to their attention. Men were calling in this quiet residential neighbourhood at all times of the night and day. One neighbour is quoted as saying "Police ask for peoples cooperation and when they do, they fail to take any action, it is little wonder people have lost confidence in the police".
Another neighbour was concerned their young children would see what was going on. The lady-boy would blatantly walk up and down the street in daylight, being so obvious their children commented on the strangers peculiar looks.
The property is the registered address of Stargates Property Limited since Jan 22, 2014. Company No 08856913. Just before the property was rented out to the rent boy and drugs dealers. A Mr Roman Gates appears as a director of this company.